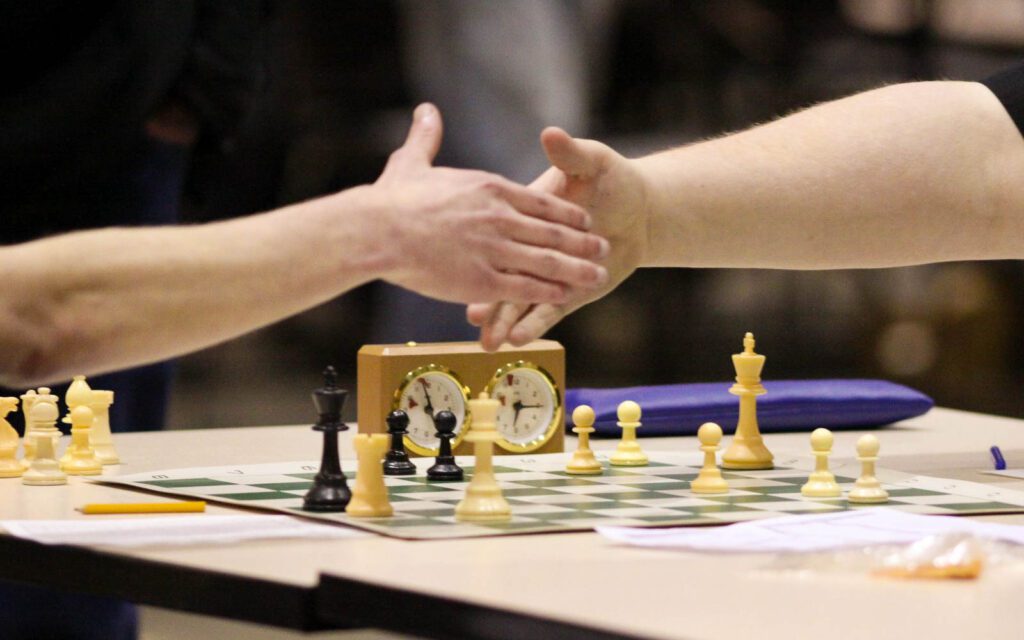 GRADES: 1-5, No chess experience necessary!
WHEN & WHERE: 3:35 – 4:35 pm Mondays in P6
SPRING SESSION (9 classes!):
April 10, 17, 24
May 01, 08, 15, 22 (no class May 29)
June 05, 12
COST: Spring Session $153 for 9 classes; Register your child in advance by April 03!
This is a popular activity with limited space, so sign up early!! First come, first served!
Refunds through 2nd class; less $30, no refunds after. Minimum of 8 students, max 16 students.
CHESS CLASS QUESTIONS TO: info@chessplayer.com, (206) 387-1253;
or BAprograms@cedarwoodpta.org
---
Join the chess Club with Orlov Chess Academy and learn!
Improve your problem-solving skills, train your memory, think and plan ahead.
Learn chess tactics, solve chess puzzles, play competitive and just-for-fun games!
Workbooks and other teaching materials are provided, just come ready to learn!
The Game of Chess is not merely an idle amusement; several very valuable qualities of the mind, useful in the course of human life, are to be acquired and strengthened by it… 1st, Foresight, which looks a little into futurity, and considers the consequences … 2nd, Circumspection, which surveys … scene of action: – 3rd, Caution, not to make moves too hastily.
BENJAMIN FRANKLIN
"The Morals of Chess"
---
Disclaimer: The Everett School District has neither reviewed nor approved the program, personnel, activities or organizations announced in this flier. The participants agree to protect, indemnify, and hold harmless the district, its elected and appointed officials, employees, agents, staff and volunteers, from any and all claims, liabilities, damages, expenses, or rights of action, directly or indirectly attributed to the activities.