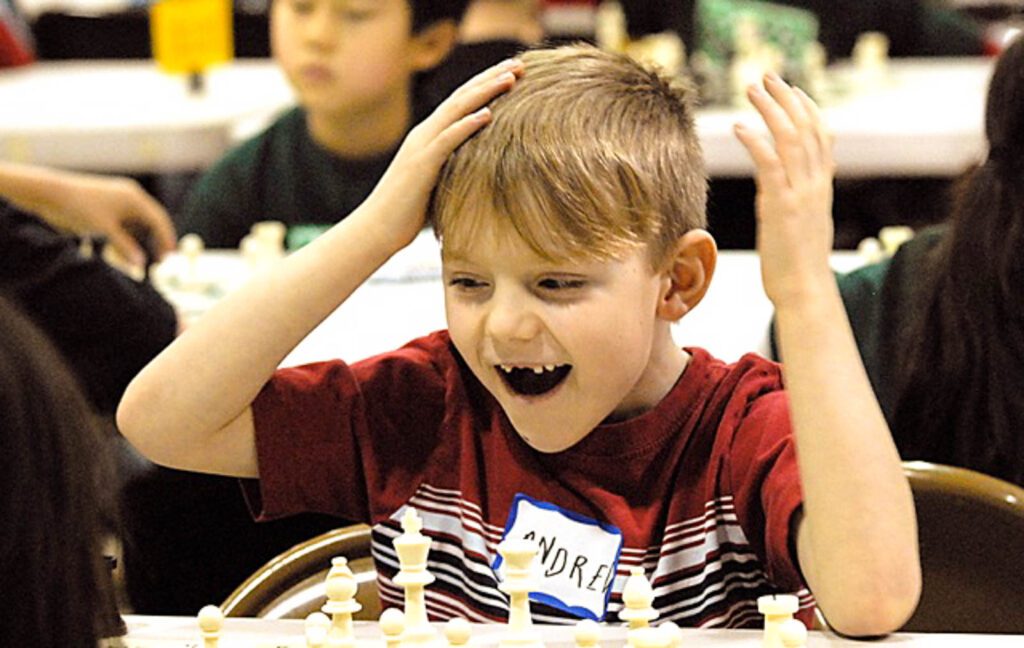 GRADES: 1-5
Knowledge of chess moves is recommended.
Beginner to advanced – all levels are welcome!
To get started in chess, the ChessKid videos here and here are very helpful!
Students will be paired by age and ability as appropriate.
Join the Northwood Elementary Chess Club with Orlov Chess Academy and learn!
Improve your problem-solving skills, train your memory, think, and plan ahead. Learn chess tactics, solve chess puzzles, play competitive and just-for-fun games! Workbooks and other teaching materials are provided, just come ready to learn!
WHEN: 3:45 – 4:45 pm Mondays
WHERE: TBD
March 6, 13, 20, 27
April 3, 17, 24
May 1
COST: $225 for 12 classes.
Register your child in advance!
This is a popular activity with limited space, so sign up early!!
Join your classmates and play chess together over the board!
First come, first served!
Refunds through 2nd class; less $35, no refunds after.
Minimum of 6 students, max 16 students.
Chess class questions to: info@chessplayer.com, 206-387-1253, or afterschoolprograms@mcepta.org