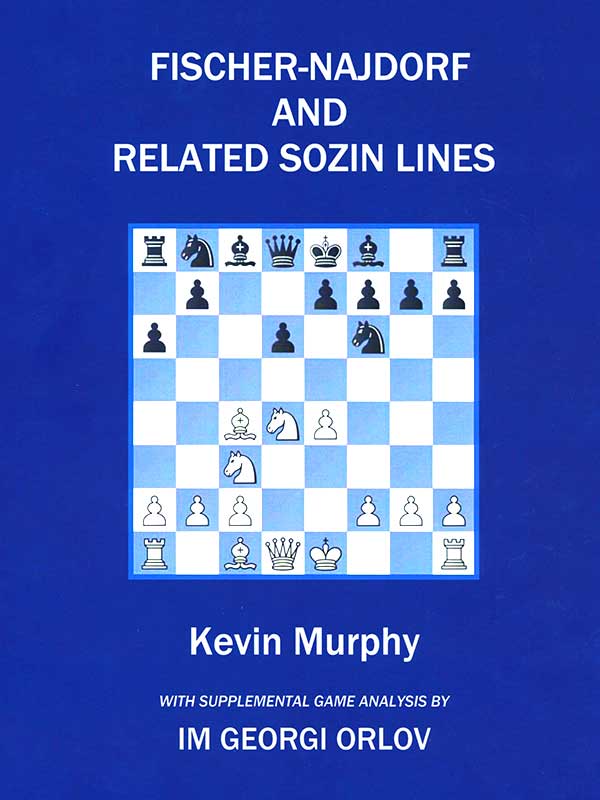 Fischer-Najdorf and Related Sozin Lines is a chess opening book that analyzes key variations and positions resulting from White's move 6.Bc4 (the Fischer-Najdorf) in response to Black employing the Najdorf Variation of the Sicilian Defense. The book also covers many key positions of the Sozin Variation of the Sicilian Defense that may arise from the Fischer-Najdorf opening move order. In addition, the book presents complete-game analysis of twenty instructive games that have incorporated the Fischer-Najdorf variation in the opening, with comprehensive annotations from International Master Georgi Orlov.
Published: April 30, 2015
Paperback: 197 pages
Publisher: Paramount Ridge Press; Second edition (April 30, 2015)
Language: English
ISBN-13: 978-0996167109
Autographed by the author when purchased from chessplayer.com
Low cost shipping to continental US. Other shipping at additional cost.
You May Also Be Interested In