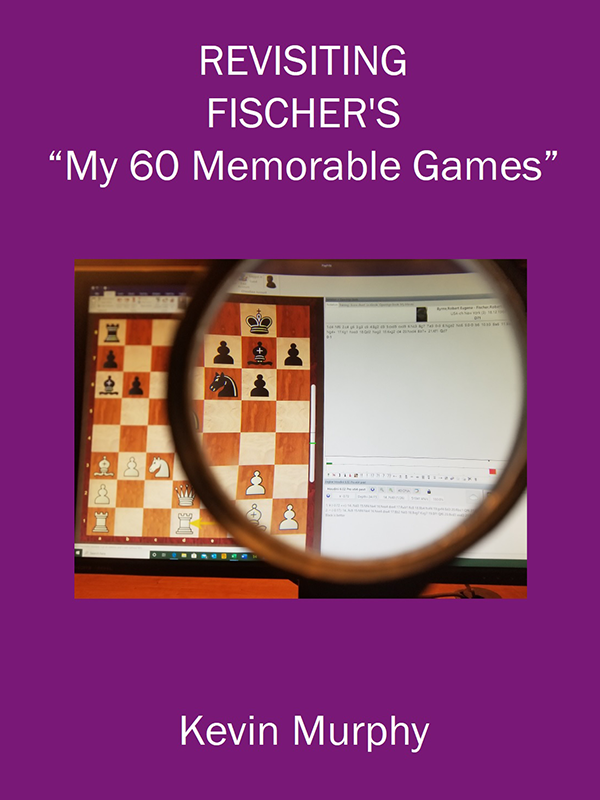 Revisiting Fischer's "60 Memorable Games" takes a fascinating deep dive into one of the most iconic chess books ever written: My 60 Memorable Games by Bobby Fischer. This book embellishes Fischer's instructive notes with additional observations and analysis on all 60 games, clarifying – or sometimes correcting – Fischer's analysis and conclusions. Every chess library should have a copy of Fischer's book. And this offering makes the perfect companion, perhaps presenting how a contemporary Bobby Fischer may well have annotated these games.
Published: July 2020
Paperback: 186 pages
Publisher: Paramount Ridge Press
Language: English
ISBN 978-0-9961671-2-3
Autographed by the author and Georgi Orlov
$15 special price when purchased from chessplayer.com
Low cost shipping to continental US. Other shipping at additional cost.
You May Also Be Interested In