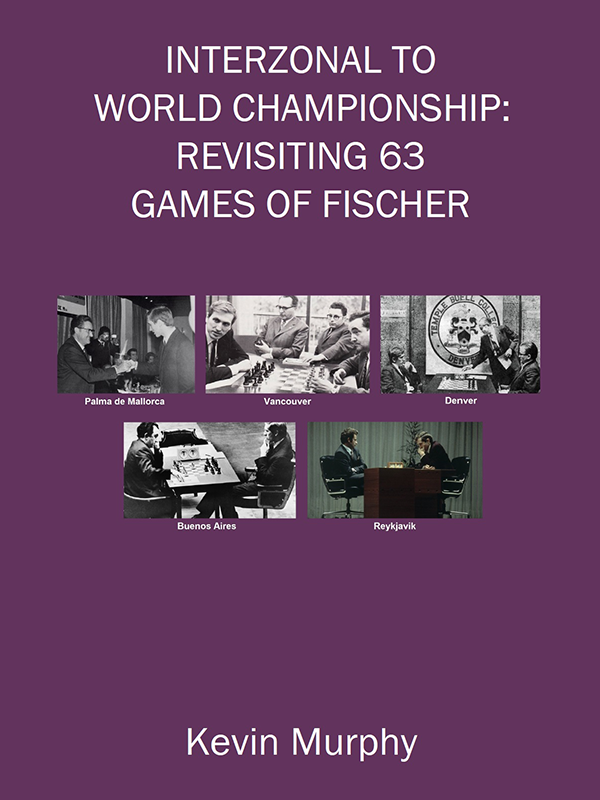 Interzonal to World Championship: Revisiting 63 Games of Fischer presents the most detailed and definitive analysis to date of all 63 games Bobby Fischer played in the world championship cycle from 1970 to 1972. This book was written in celebration of the 50-year anniversary of Fischer's conquest of the world title, and includes contemporary analysis never before published. Another great way to study Fischer's games.
Published: May 2022
Paperback: 219 pages
Publisher: Paramount Ridge Press
Language: English
ISBN 978-0-0061671-6-1
Autographed by the author and Georgi Orlov
$15 special price when purchased from chessplayer.com
Low cost shipping to continental US. Other shipping at additional cost.
You May Also Be Interested In